National Homeownership Month in June exists to remind Americans that homeownership is the foundation on which the American dream is built. That dream was historically denied to many, and HomeSight is working to right past wrongs by putting the joy of homeownership, and the keys to a financially stable future, into the hands of people who may have thought homeownership was out of reach.
This National Homeownership Month, HomeSight celebrates the
Joy of Homeownership.
Homeownership brings security and a place for families to plant roots and grow. It also presents new responsibilities. We hope the following series of posts will help our new homeowners unlock the door to all the advantages and joys homeowning can provide. Congratulations to all our HomeSight homeowners!
Gardening with Native Plants in the Pacific Northwest
You know you're a real Pacific Northwest homeowner when you go to your first native plant sale.
At HomeSight, we hear from our clients that homeownership gives them "safety," security," "a place to spread out," and "a place to plant roots." Now that you own a home, those roots can be figurative and physical. Even if you've purchased a home in an urban space – such as HomeSight's U-lex co-op in South Seattle – many of them feature opportunities to plant a garden. (If, however, you live in a condo that doesn't offer gardening opportunities, and you want to feel some soil beneath your toes or fingers, the P-Patch program offers Seattle residents the opportunity to apply for a plot of land to grow their own food or plants of their choice.)
We recommend starting with native plants.
Native plants are plants that have evolved in a specific region and adapted to its climate, soil, and wildlife. They have natural resistance to pests and diseases, need less maintenance such as water and fertilizer than non-native plants, and provide food and shelter options for native birds, butterflies, bees, and other pollinators. Pacific Northwesterners are spoiled for choice when it comes to native vegetation. It's abundant, easy to grow, and can even be fun to eat.
Here are just a few suggestions to start your garden:
Washington is home to 25 native tree species, including Western hemlock (the state tree), Western red cedar, Sitka spruce, red alder, Douglas fir, and ponderosa pine. Choose trees that tolerate the amount of sun and type of soil you have.
Liven up the lawn with shrubbery: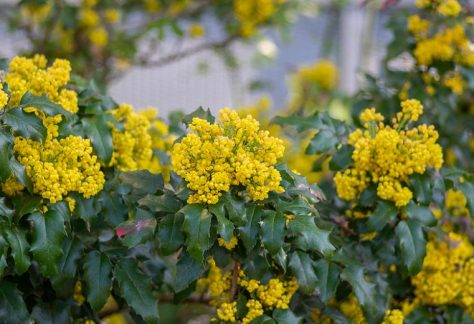 Oregon grape: This evergreen shrub has glossy green leaves and yellow flowers in spring, followed by blue berries in summer. It can grow in sun or shade and tolerates dry conditions.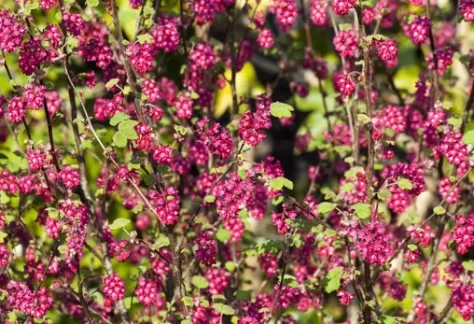 Red-flowering currant: This deciduous shrub has fragrant pink or red flowers in early spring that attract hummingbirds. It prefers full sun and well-drained soil.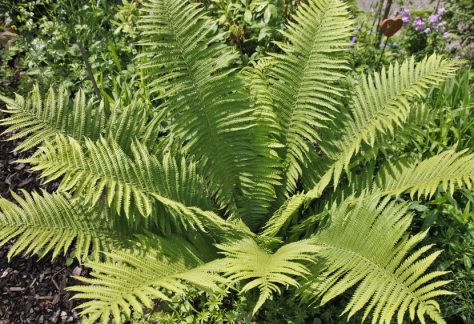 Sword fern*: This large fern has arching fronds that create a lush green backdrop for other plants. It thrives in shady and moist areas.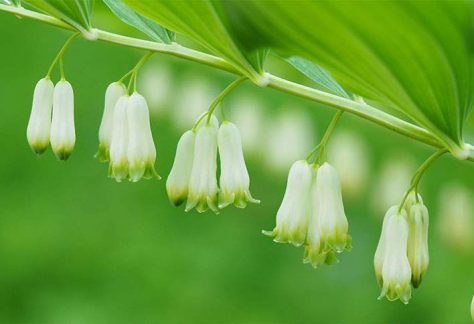 False Solomon's Seal is a great choice for shady areas of your yard where grass has trouble growing. It spreads, so it will fill up an area nicely after planting.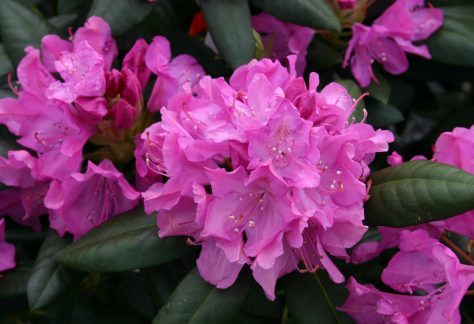 Rhododendron: Add Washington's state flower, the coast rhododendron, to your yard. These shrubs can grow to the size of a small tree.
Add some color to your yard with flowers: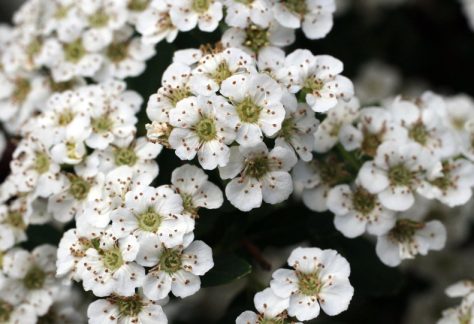 Common yarrow has tiny white and yellow flowers, tolerate a variety of soil conditions and require little maintenance.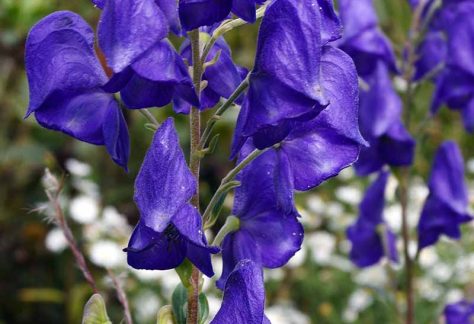 Monkshood loves water-rich soil and shade and produces purple flowers that attract butterflies and hummingbirds. It blooms in July and August.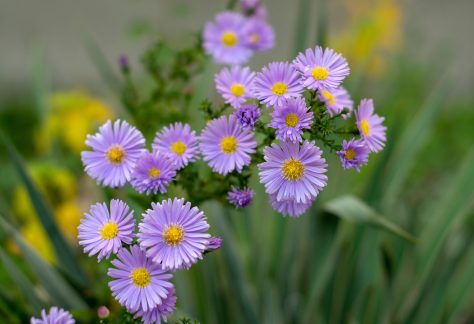 Aster is a meadow flower that loves full sun and well-watered soil. They come in a variety of colors. produce colorful and fragrant blooms that attract butterflies and other pollinators. Arrowleaf balsamroot, a species of aster with a yellow, single-flower bloom, is important to bees and grows well even in sandy or gravelly soil.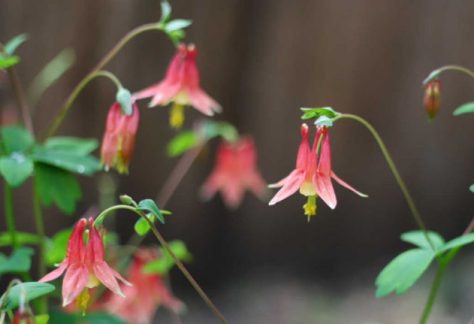 Western columbine has delicate red and yellow flowers that bloom from late spring to early summer. It grows well in partial shade and moist soil.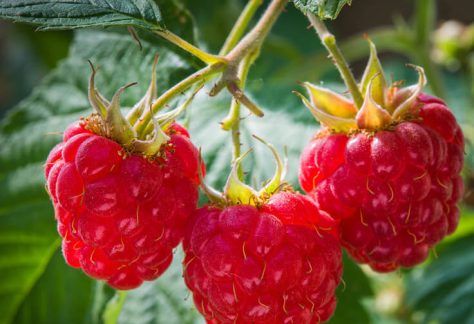 One of the best parts of living in the Pacific Northwest is the abundance of wild berries. Raspberries, salmonberries, and huckleberries, to name just a few, grow everywhere. If you cultivate them in your yard, they might take over – and you might let them! (Be aware that Oregon grape doesn't taste like a grape you'd buy at the store.)