Brooke Gibson – Agent of Change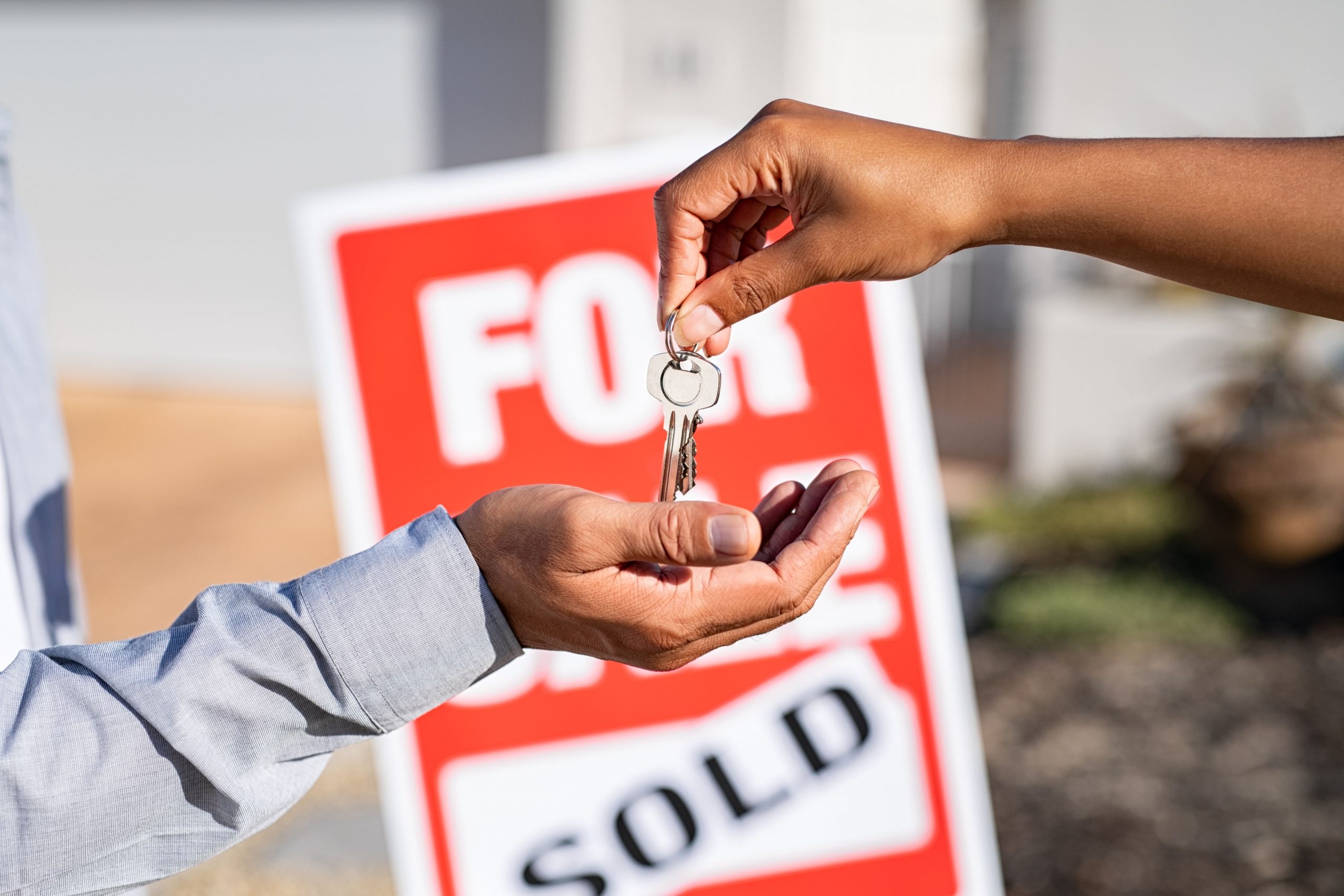 By: Marc Bartel
HomeSight believes a community only thrives when it's given the opportunities and resources needed to create homeowners, build strong small businesses, and root community anchors. That is why HomeSight strives to provide quality, personalized homeownership opportunities for communities around the state and takes an integrated approach to providing technical assistance and resources to communities with low access to opportunity in Southeast Seattle. That way, communities can build shared prosperity in their unique ways and on their own terms. This is our vision for Washingtonians, and sometimes, when our vision comes to life, we are returned with more than the satisfaction.
In December of 2020, we brought on Brooke Gibson as a Loan Originator, but this wasn't the first time we had met Brooke. A couple years prior, Brooke came to us to get a preapproval to become a first-time homebuyer. It wasn't long before she met with our Sr. Loan Originator, Ali, went through the homebuying process, and accomplished her "dream of becoming a homeowner," says Brooke.
Brooke joined HomeSight with an impressive resume that included working for Arizona State University as the Leading Administrative Coordinator in the School of Technology and Innovation graduate office, then returned to Seattle and began to work for the University of Washington for the Department of Microbiology. From there, she moved over to work for the General Internal Medicine Program where she supported the Medical Director and over 20 nationally recognized faculty members.
In 2012, Brooke wanted to further her education – she enrolled as a full-time student at Seattle University, Albers School of Business and in 2015 she graduated with a Bachelor of Arts in Business Administration, with a Major in Business Economics and a minor in International Economic Development.
"My final year inspired to me to look beyond how market conditions impact businesses to the shock they have on the most vulnerable members of society," says Brooke. "Seattle University provided me with a Jesuit education that inspired me to continue to strive for excellence, through the pursuit of social justice for others and in helping to further shape me into an agent of change."
Shortly after settling into her new home with her family, Brooke decided that she wanted to change her career. She wanted to utilize her degree in economics in a more meaningful way. Motivated by HomeSight's mission, and her own experience in the home buying process, Brooke passed her Nationwide Multistate Licensing System (NMLS) and reached out to HomeSight to see if there was a Loan Originator position available.
"I wanted to help other people have a sense of security through homeownership and a path towards generational wealth. I'm from Seattle and grew up in the Columbia City neighborhood. I worked for numerous small business owners in my childhood neighborhood along with the City of Seattle Parks & Recreation Department, so, it was only fitting that I would return to my neighborhood."
We are honored that Brooke chose HomeSight and our mission as she sought out to be an agent of change in her pursuit of social justice, security through homeownership, and a path towards generational wealth for others – something we strongly stand for.