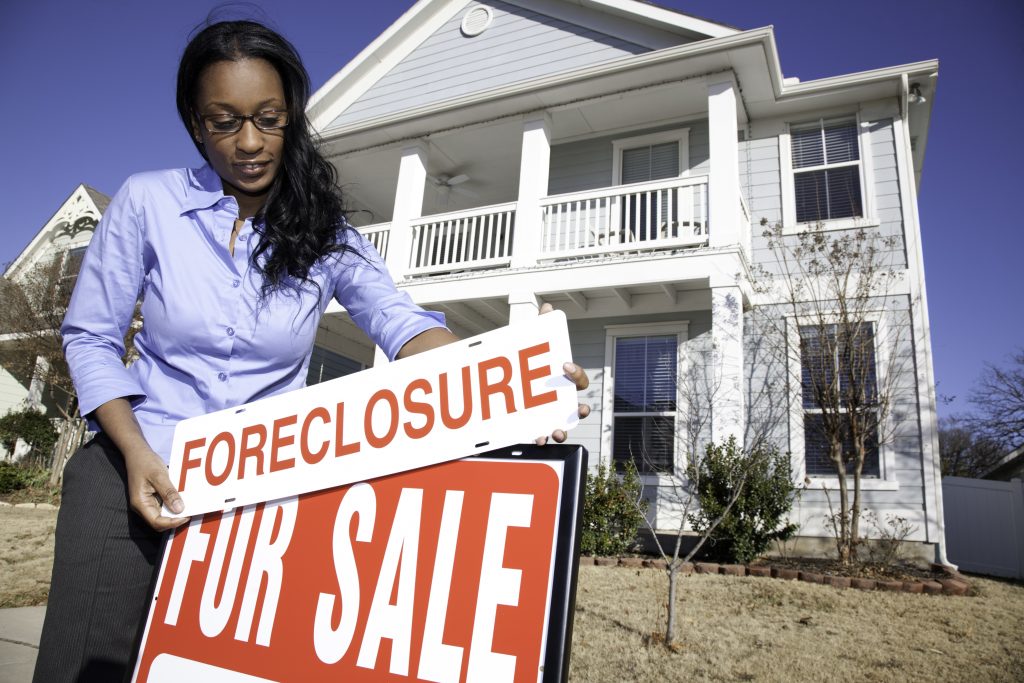 By: Marc Bartel & Tom Jacobi
A home is often a family's most valuable possession. A home provides a sense of security, where love, laugh, happiness and growth prevail. It's where we (usually) host family dinners, reunions, holidays, parties, or the Seahawks quest for a Super Bowl on a big screen. A home is comfort. And preventing the avoidable loss of that comfort due to foreclosure at an already, unprecedented time, is currently a program now offered by HomeSight.

King County Veterans & Active Military Foreclosure Prevention Loan Program
HomeSight has received $500,000 grant from King County to provide foreclosure prevention loans to Veteran's and Active Military members facing foreclosure. Households who are behind on their mortgage, property taxes or condo dues can receive a deferred loan if they meet program guidelines. The program will provide a loan with payments deferred for 30 years at 2% simple interest to homeowners who can resume future payments after receiving this loan.
"I am excited to hear of this grant from King County has been awarded to HomeSight," says Linh Thai, City Impact Manager at The Mission Continues, a movement that empowers veterans to continue their service, and empowers communities with veteran talent, skills and preparedness to generate visible impact.
Thai continues, "As a leader in the veteran service and advocacy communities for nearly a decade, as well as a community advocate in Seattle in social equity issues, I strongly believe that HomeSight has a stellar record of equitable community development and a model of servant leadership, something that veterans and military service members identify with. In this COVID-19 environment, I urge veterans who own a home to explore and engage with HomeSight, and other trusted organizations, to utilize this program."
City of Seattle Foreclosure Prevention Loan Program
HomeSight has been awarded $350,000 in new funds to supplement our current City of Seattle foreclosure prevention program. This program can assist income qualified homeowners who are behind on their mortgage, property taxes or condo dues. This program will provide a loan up to $30,000 with payments deferred for 30 years at 2% simple interest to homeowners who can resume future payments after receiving this loan.
Pierce County Homeowners Received Mortgage Assistance / Foreclosure Prevention Relief in 2020
HomeSight was pleased to partner with the Washington State Housing Finance Commission and HUD approved housing counseling agencies to provide over $470,000 in mortgage assistance grants to 72 homeowners facing housing instability due to the economic challenges caused by the COVID-19 pandemic in Pierce County. Funded by the federal CARES Act, HomeSight provided up to $8,250 in mortgage payment assistance. If more funds become available from the Federal government, we hope to continue this partnership in 2021.
For more information on these programs, or to start the application process, visit www.homesightwa.org/foreclosure-prevention-programs
These programs are modeled on HomeSight's successful statewide homeowner stability foreclosure prevention program which provided over $6 million in loans helping over 280 families keep their home during the great recession.
"We are thrilled to be the facilitator of these programs," says Darryl Smith, Executive Director of HomeSight. "Preventing avoidable foreclosures helps keep families in their homes and preserves the very communities we live, work, and play in."
Since 1990, HomeSight has worked to preserve and promote economically and culturally diverse communities through affordable homeownership, business development, and community advocacy. We believe that communities can only be strong, vibrant, and equitable if homeownership is attainable, cultural anchors can thrive in place, small businesses and homeowners have access to the knowledge and tools to excel in changing markets, and prosperity is built and shared amongst all members of each unique community.