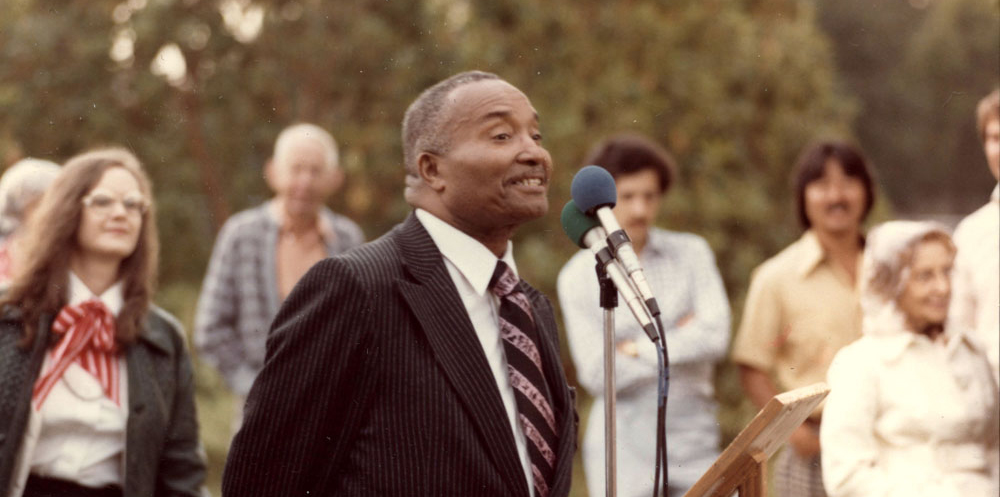 "Safety," "Security," & "An Opportunity to Build Generational Wealth"
Today, the last day of #NationalHomeownershipMonth, our clients who benefitted last year from HomeSight's Sam Smith "Hi Neighbor" Homeownership Fund tell us what the joy of homeownership means to them.
Last year, HomeSight partnered with Windermere Real Estate to create the Sam Smith "Hi Neighbor" Homeownership Fund, a loan product to increase purchasing power and bridge the affordability gap facing Black homebuyers earning between 80-120 percent of Washington state's median income.
The partnership addresses the importance of helping a population that has been deliberately denied opportunity and aims to help fix the resulting, historically rooted imbalance. This collaboration linked key forces in real estate and housing opportunity, amplifying the impact of each and spurring more collaboration across the community. U.S. Bank, Key Bank, JP Morgan Chase and the National Association of Real Estate Brokers joined the effort.
This initiative was inspired by legendary Washington state legislator and Seattle City Council President Sam Smith, whose perseverance in passing the state's Open Housing Law in 1967 resulted in a major, hard-won civil rights victory, ensuring that all people, regardless of race or religion, could live wherever they pleased. The fund's name also gives a nod to Smith's congenial personality.
The fund allowed eligible recipients to borrow up to $20,000 to layer into a mortgage loan to use toward their home's purchase cost.
We've used their first initials only to protect their privacy. Here are their stories:
R is caretaker for her brother, who has a disability, and her mother. Homeownership gives her "peace of mind, stability, safety and security." Because she can own her home "she'll always have a place to live," and she can "realize the benefits of equity in her home."
S was "sick and tired of renting in Section 8 housing." She wanted the "security of being on the top floor." She cited security and stability as well as achievement of the goal of home ownership. "It's a new starting point for building generational wealth," she told HomeSight. "Homeownership is a huge asset towards my future."
K was looking for a place with "enough space so she and her kids, her kids' friends, and extended her family could spread out and relax." She also wanted live close to public transportation with a garage and a yard that could accommodate a dog. She loves the feeling of "achievement of the goal of home ownership," acknowledging it is "another step towards generational wealth" and would allow her "to leverage equity towards another home down the road." Most of all, she wanted a place that she and her family "could call home."
J, a teacher and lifelong resident of Washington, found renting in Seattle "really, really expensive." He sought the financial stability of homeownership, and said he and his wife, son and dog are "really happy to own a home now." The funding through this program made his family's "homeowning dream come true."
S and K, after living in Washington for 11 years, had decided to not buy a house, but life changed their minds. After their granddaughter was born, they wanted to "be nearby to provide support." They found the cost of leasing versus buying "wasn't that different" so they "decided to just go for it." Safety factored heavily into their decision to move out of the city into Snohomish County. "I previously lived in Baltimore and Philly without feeling unsafe," said S. "However, in 2021, within a span of six months, I witnessed two fatal shootings when I lived near Rainer Avenue South." The experiences convinced her she "no longer desired to struggle navigating a big city." The couple is accelerating their mortgage payments to significantly reduce the mortgage within 15 years. "Leaving a legacy of wealth across generations is important to us," S said "We especially want to provide for our oldest son, who has a disability."
Generations of people of color have been largely shut out from the benefits afforded by owning a home. Hearing this feedback from our clients makes us grateful for our community partnerships and hopeful for the future.