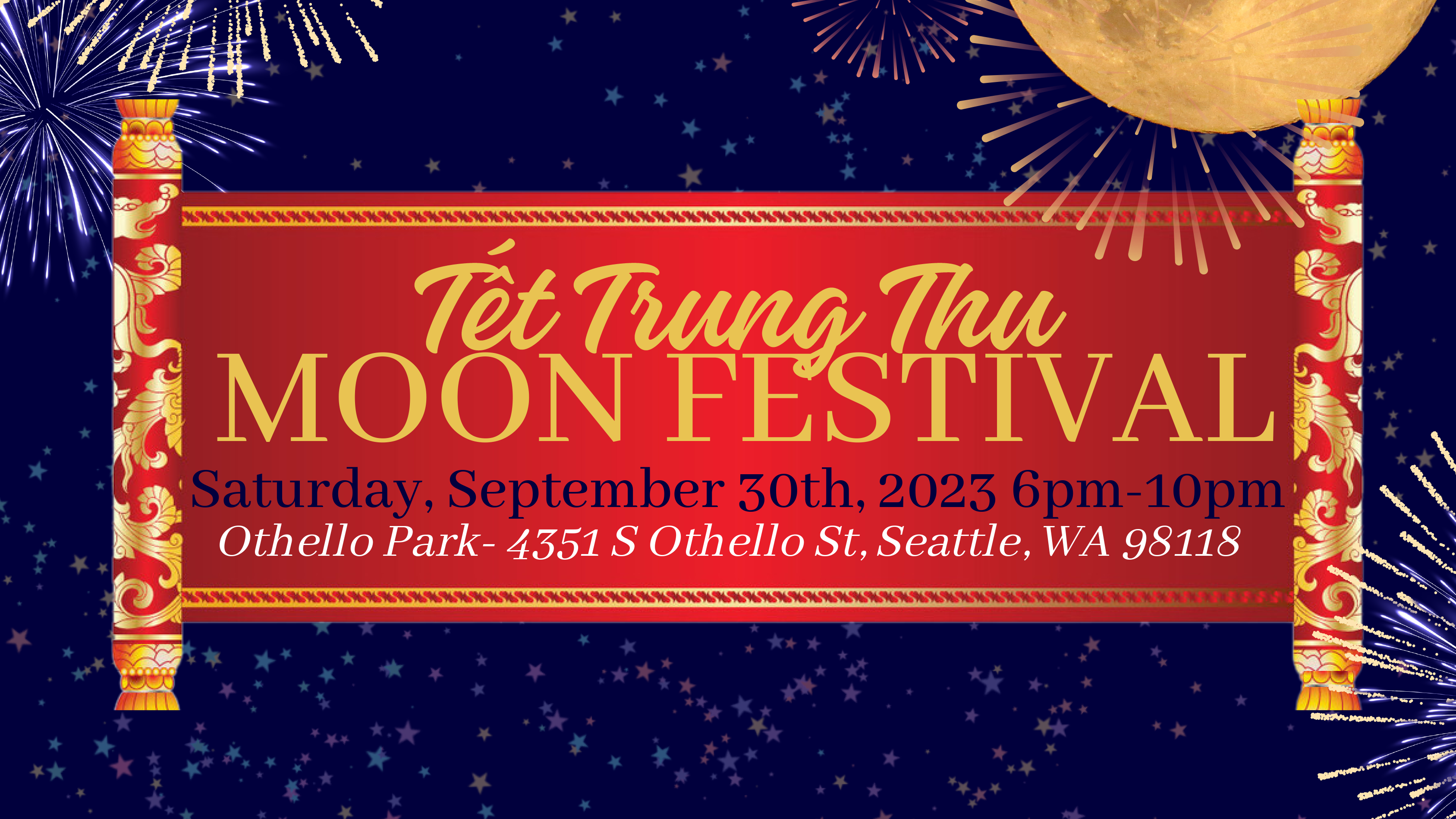 Family, Prosperity and Dancing in the Moonlight: at its first Moon Fest, HomeSight lights up Othello Park with southeast Asian cultural traditions.
While the lunar new year is a familiar celebration in cities with large east Asian communities such as Seattle, fewer people are familiar with the culturally significant autumn festival traditions celebrated in China, Vietnam, Japan, Korea and other east Asian cultures.
"The Moon Fest marks the end of the harvest season," said event organizer Spring Gin, HomeSight's community development manager. "It's a day to celebrate family, and especially children, at the end of the agricultural work year. It's a time for family reunions. The full moon represents fullness, prosperity, peace and a plentiful harvest."
Fireworks, lion dancing, food, music, fun and lanterns will light up Othello Park on Saturday, September 30 from 6-10 p.m. at HomeSight's first-ever Moon Fest. Free and open to the community, the festival will bring the traditions of southeast Asian harvest celebrations to its southeast Seattle neighbors.
The festival will also feature martial arts demonstrations and a fashion show of traditional dress from several southeast Asian cultures. A special moon dance will be performed by senior members of the community, and fireworks will top off the celebration.
With the festival's special focus on children and families, young attendees will be given treats and lanterns. "In Vietnamese culture, the lanterns light the path for prosperity and good fortune," said Gin.
Moon Fest is sponsored by HomeSight, a catalyst for community and economic development in southeast Seattle for over 30 years, and Seattle's Office of Economic Development.
"There's a lot more to Asian culture than dim sum and pho," said Gin. "Moon Fest is an opportunity for our large east Asian community to reconnect with their cultural traditions, and for all our community members and neighbors to learn, join in and celebrate with us."
ABOUT MOON FEST:
What: Moon Fest, sponsored by HomeSight and Seattle's Office of Economic Development
Where: Othello Park, 4351 S Othello St, Seattle, WA
When: Saturday, September 30, 2023 6-10 p.m.
Who: Everyone!
Cost: Free
Find more information here.
Sign up to volunteer here.